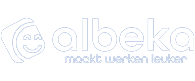 Albeka chooses security and the best online experience for their customers
Albeka is a Dutch company specialized in the sale of new and 2nd hand office furniture. They have been around for about 15 years now and have grown to 55 people and 3 branches. Every day they rely on their webshop (Magento) which has been running for more than 4 years on Hosted Power services. Four years ago they were looking for a reliable partner they could turn to for all their problems.
Step 1
Albeka guarantees service, they want to be there for all their customers.
Before they got to know Hosted Power, Albeka was having problems with the speed of their web shop but also with the security, more specifically with the updates and patching.
Since Albeka always wants to deliver the best service, both in person in their showroom and online in their webshop, they decided to go for Hosted Power.
Step 2
Speed & Safety
The speed is a problem that was addressed by Hosted Power, thanks to the Extreme Servers and their own software stack they guarantee the maximum speed. But also for security a structural solution was provided. Albeka can now confidently display their full range of office furniture online and guarantee their customers the security they deserve.
Step 3
Never anything else again
Albeka has greatly appreciated the expertise of Hosted Power over the past years. Hosted Power has meanwhile set up 2 other platforms for Albeka. Albeka has also become a real ambassador for Hosted Power. The constant monitoring, the flexibility and the fact that they can contact Hosted Power for all their questions means for them the perfect partner in their e-commerce story.
The reliability of the servers at Hosted Power is unprecedented, we have more than 3000 visitors visiting our webshop daily. The guarantee Hosted Power offers us with their stable, fast and secure environments makes them the perfect hosting partner.