About us
"At Hosted Power you will find experts in managed hosting, who are people-oriented and think along with you based on their passion for Cloud technology. "
One team of people
Without cooperation there is no team. We want to see our people grow together with Hosted Power. We do this by actively sharing knowledge, striving for transparency, involvement and open communication.
We stand behind our each other as one team, our hyper-fast solution and our partners, without losing sight of the fun factor. Freedom and open vision are indispensable. Our people do what they like to do and are given every opportunity to grow.
Happy Colleagues = Happy Partners = Happy Customers!
Values
Team spirit
This is the most important pillar in our operation. Without cooperation, there is no team. We constantly share knowledge and strive for smooth communication by being open and honest with each other and by sharing a good work spirit. There is certainly room for informal, fun activities and conversations to maintain an engaging positive atmosphere.
Distinctive
We want to be a reference in hosting; our name is not just Hosted Power. We make the difference through speed of service and the very best performance on the market.
Quality
We keep everyone who chooses us happy by being reliable and offering high performance. We strive for minimum loading times and a maximum of uptime.
Expertise
We are passionate about technology and constantly gaining knowledge. We provide continuous monitoring for sites and applications: hence, we help the customer even before he realises that something needs to be adjusted.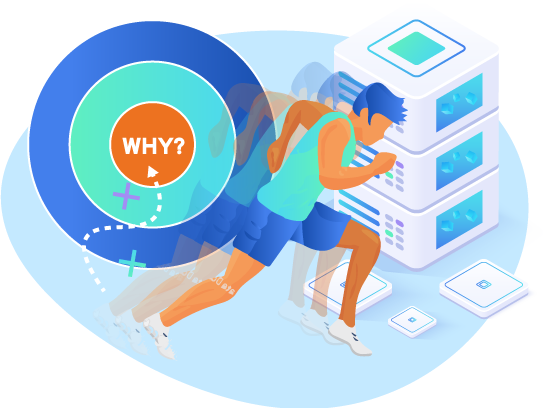 Goals
In essence, we exist to serve you as a customer, to improve your situation, to automate, to accelerate it and to unburden you completely with your cloud environment.
With our agile, in-house developed custom solution TurboStack®, we will accommodate your needs. We continuously challenge ourselves and follow up the hottest technological trends and see innovation as a challenge.
Our mission
We are creative and businesslike. We aim to be your reliable partner. Our secret is to find the ideal mix between perfecting existing technologies and implementing innovative ideas and technologies.
We are therefore 100% committed to a long-term relationship with you as our client. We will always give our honest and clear opinion about what the best solutions is for your specific challenges.
Honesty is the most important key in a successful partner relationship. So we don't go for the "quick fixes" but for a robust long-term solution with the necessary attention to your needs.

"If you want to be able to fall back on an external team that actively thinks along, and can offer the best environments, Hosted Power is the right partner for you. Let's meet!"