Managed Hosting Solutions
Thanks to our managed services, you never have to worry about your hosting again: our experts keep everything under control 24/7.
With Hosted Power you'll always find peace of mind. With our managed hosting we can take care of the complete hosting part for you, so you can focus on your core business!
Are you an ICT professional? Then we'll gladly take on your technical challenges with combined forces.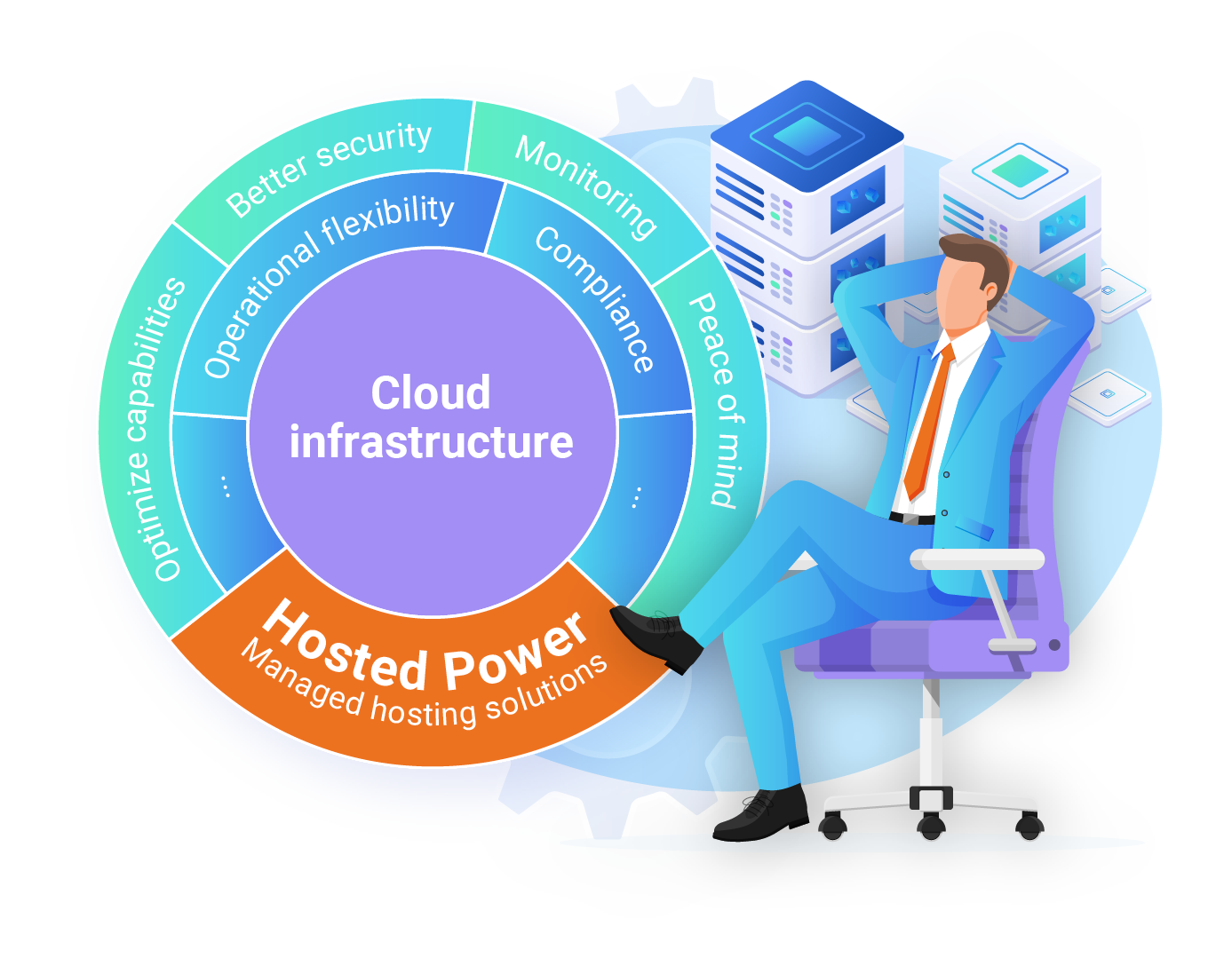 What can we support you with?
2nd and 3rd line support (Dedicated support)
Service Level Agreement SLA
Continuous monitoring and optimal uptime
100% high availability and clusters
Dedicated support
Hosted Power focuses on business customers. We know that for your business - big or small - you only want the very best. That's why our technical experts are always there for you and we answer your support questions very quickly. At Hosted Power, the support is still truly dedicated. That's not just a fancy term we use because it sounds good.
Because Hosted Power wants to make the difference with its managed hosting solutions in the area of support as well. Small problems we solve behind the scenes, without you even noticing that something went wrong. And for structural problems we search for the best solution together with our customers to keep guaranteeing the quality you rightly expect from us.
Managed hosting by Hosted Power is completely focused on taking your worries away. Hosting literally becomes the last of your worries, because you know it's in the best hands with us.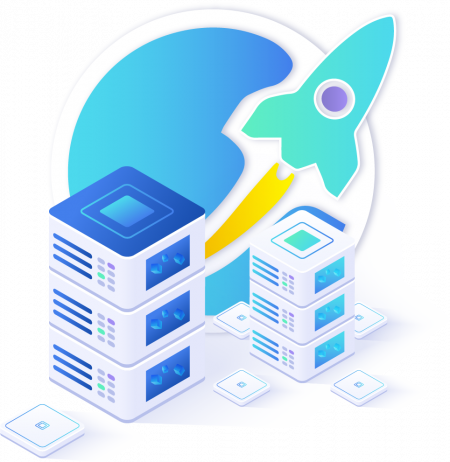 Only the best is good enough for your business
Hosted Power offers lightning fast hosting and extremely reliable cloud solutions. Because we only work with technology and hardware of the highest quality, your webshop or your application cannot be beaten in speed.
We distinguish ourselves by our
ISO Certified Data Centers
Security & protection
Assurance of Compliance
System management & patching
Outstanding Technology
Unprecedented speed
Automation
Terraform / Ansible


Perfect for development teams and supporting software teams!
Thanks to our thorough knowledge of automation, you will be relieved of the daily and repetitive tasks, so you can focus on your core business.
Our experts will work closely with you to draw up the best plan to bring the whole process to a successful conclusion.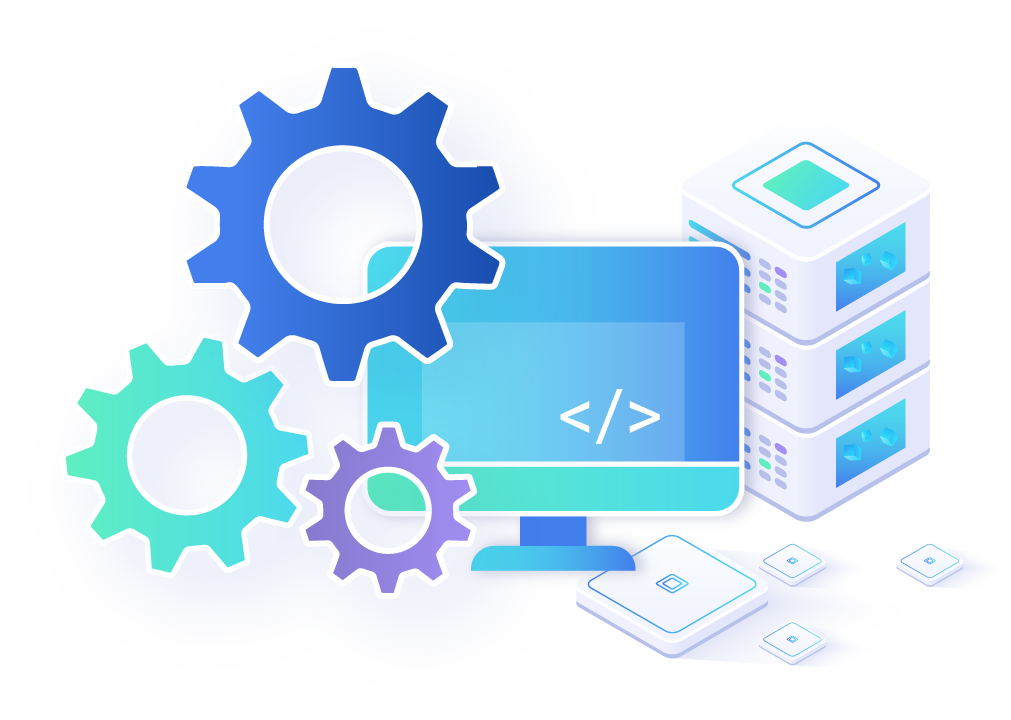 AWS Managed Hosting Solutions
Our AWS managed services combined with our proactive monitoring, provide you with peace of mind and ensure that your environment remains under control at all times. Together with our thorough knowledge of automation, you will be relieved of daily and repetitive tasks, allowing you to focus on your core business.
Our priority is to keep your AWS infrastructure secure, up-to-date and in optimal condition. We achieve this through our team of experts and our extensive partnership with AWS. Since AWS works with the shared responsibility model, it is especially important to work with a partner who can guarantee the security of your (customer) data.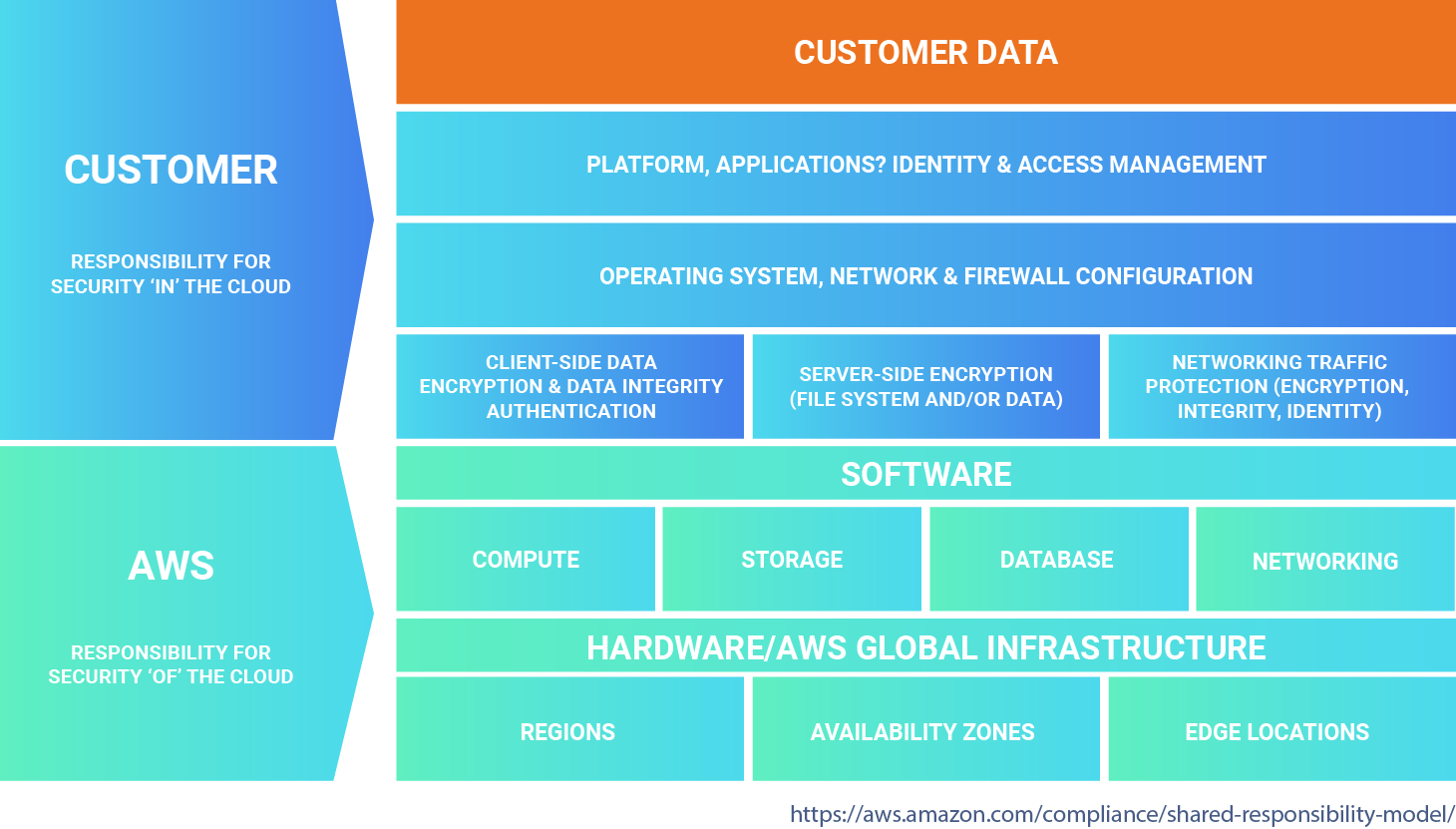 MS Azure, Alibaba, AWS Managed Hosting Solutions
Hosted Power works with Microsoft Azure, Alibaba Cloud and Amazon Web Services (AWS), among others, for its cloud solutions. Each of these providers has specific solutions and qualities. Depending on the needs of your business, we propose a targeted custom solution.
A provider such as AWS, for example, has the advantage of being the world's largest provider of cloud solutions: It can therefore offer many additional services and possibilities, and also provide perfect technical support.
They also have a reputation to uphold, so they don't take any risks when it comes to security. If your company has to meet strict guidelines in terms of compliancy, managed hosting at AWS with a strong partner is the perfect solution.